Plastic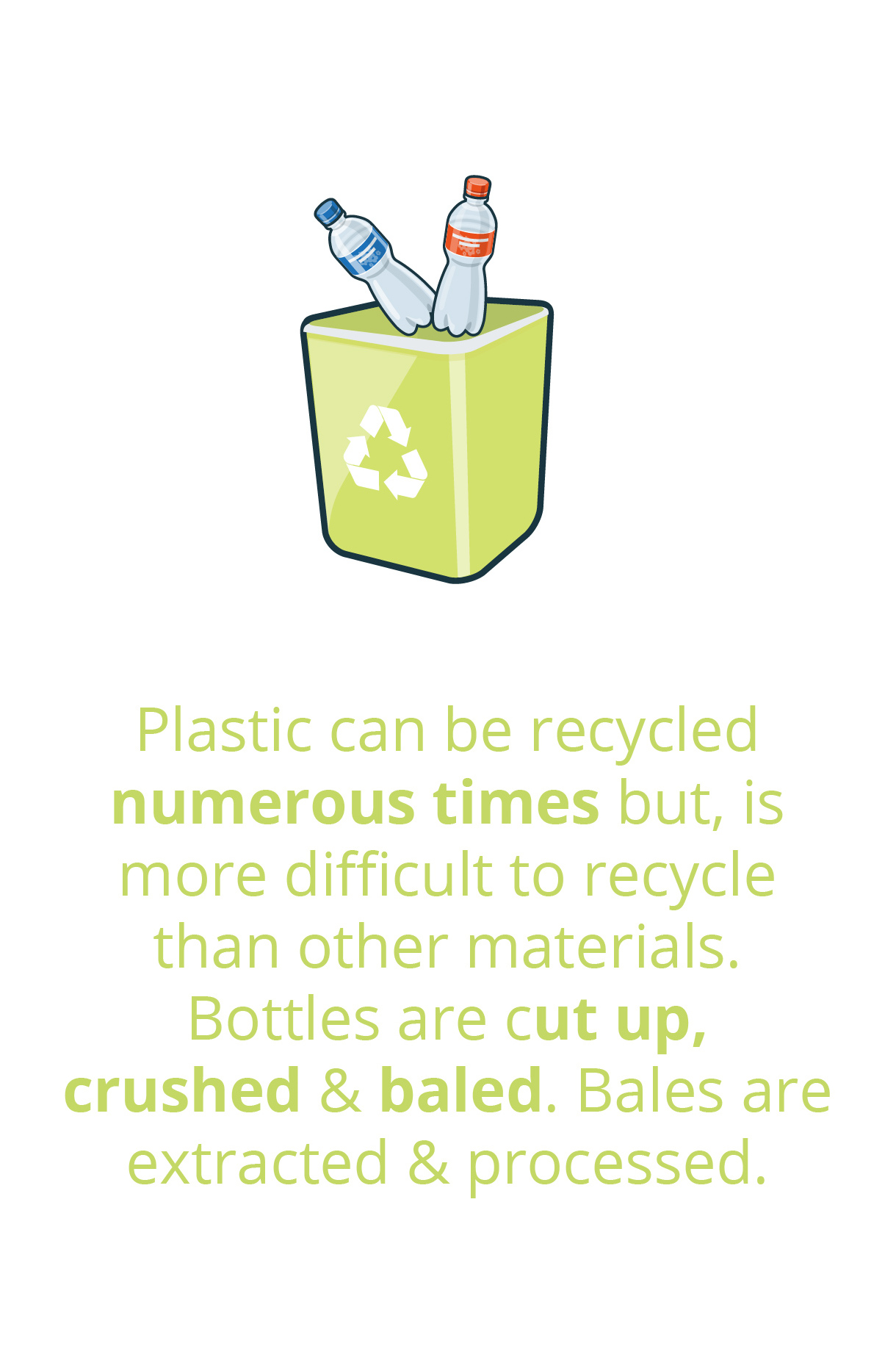 Plastic recycling is the process of recovering scrap or waste plastic and reprocessing the material into useful products. Since the vast majority of plastic is non-biodegradable, recycling is a part of global efforts to reduce plastic in the waste stream, especially the approximately eight million metric tons of waste plastic that enter the Earth's ocean every year. This helps to reduce the high rates of plastic pollution.
Plastic recycling includes taking any type of plastic, sorting it into different polymers and then chipping it and then melting it down into pellets. After this stage, it can then be used to make items of any sort such as plastic chairs and tables. Soft Plastics are also recycled such as polyethylene film and bags.
Aluminum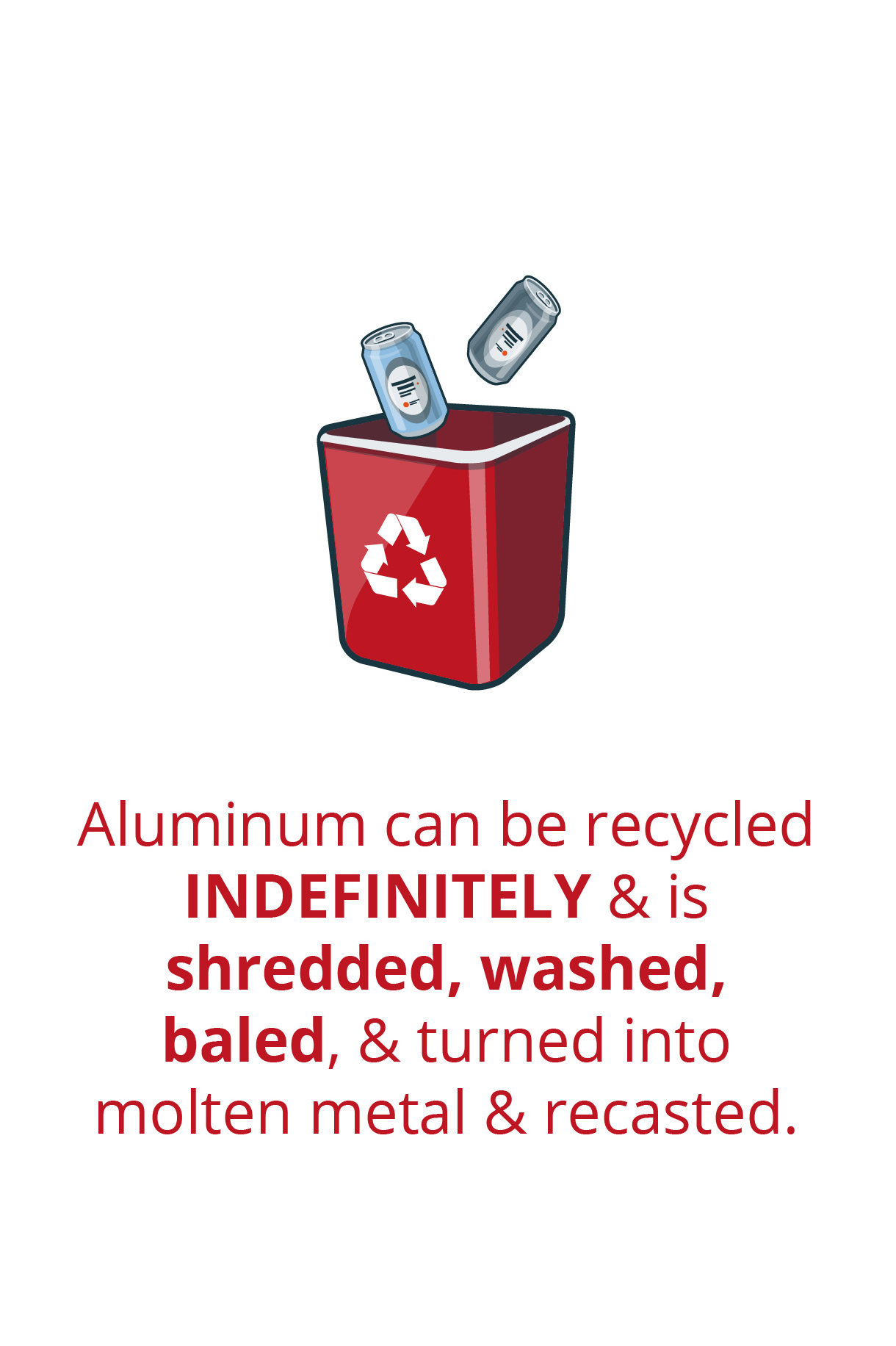 Aluminum recycling is the process by which scrap aluminum can be reused in products after its initial production. The process involves simply re-melting the metal, which is far less expensive and energy-intensive than creating new aluminium through the electrolysis of aluminum oxide (Al2O3), which must first be mined from bauxite ore and then refined using the Bayer process. Recycling scrap aluminum requires only 5% of the energy used to make new aluminum. For this reason, approximately 50% of all aluminum produced in the United States comes from recycled scrap. Used beverage containers are the largest component of processed aluminum scrap, and most of it is manufactured back into aluminum cans.
Paper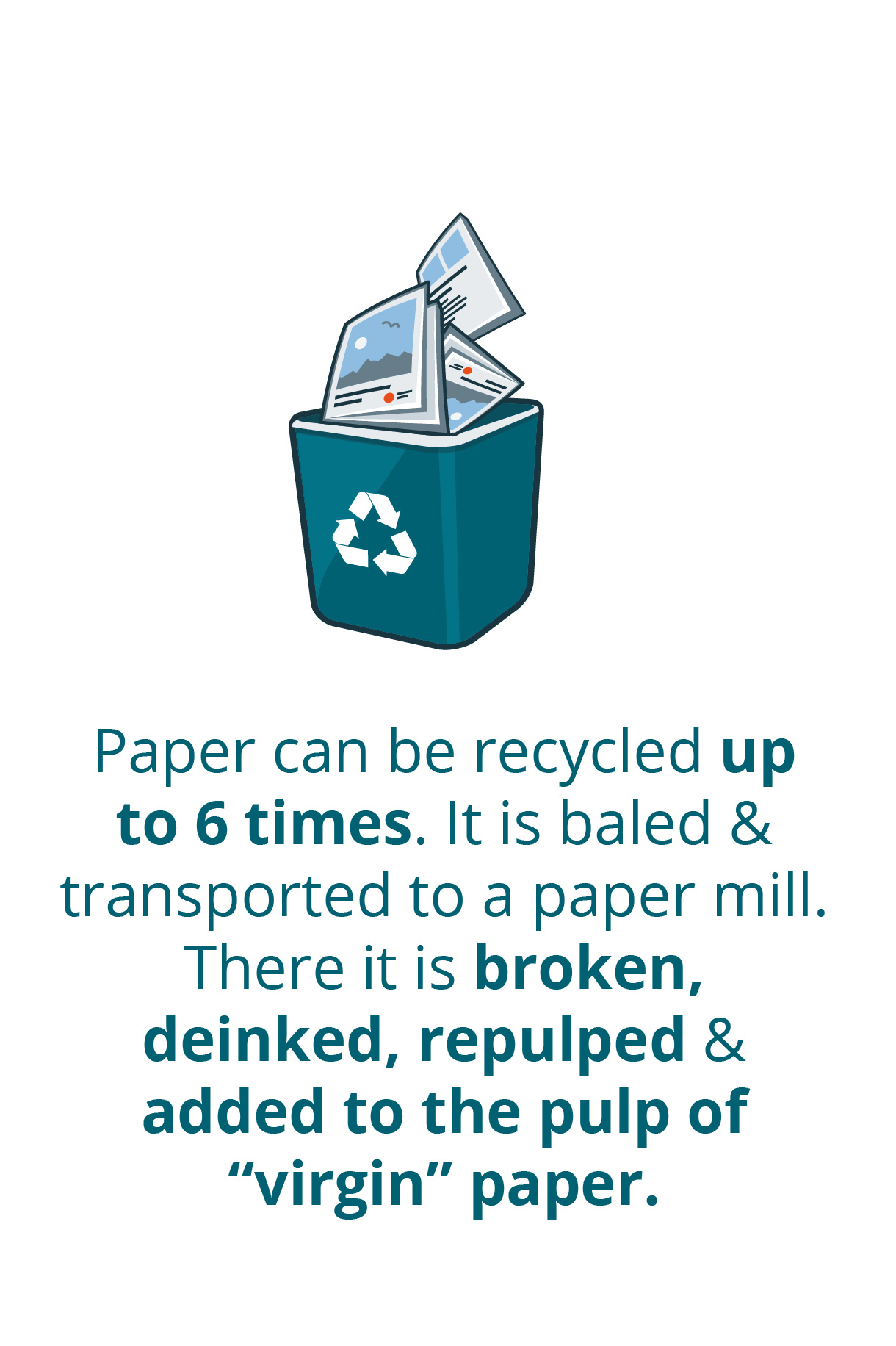 There are three categories of paper that can be used as feedstocks for making recycled paper: mill broke, pre-consumer waste, and post-consumer waste. Mill broke is paper trimmings and other paper scrap from the manufacture of paper, and is recycled in a paper mill. Pre-consumer waste is material which left the paper mill but was discarded before it was ready for consumer use. Post-consumer waste is material discarded after consumer use, such as old corrugated containers (OCC), old magazines, and newspapers. Paper suitable for recycling is called "scrap paper", often used to produce molded pulp packaging. The industrial process of removing printing ink from paperfibers of recycled paper to make deinked pulp is called deinking.
Glass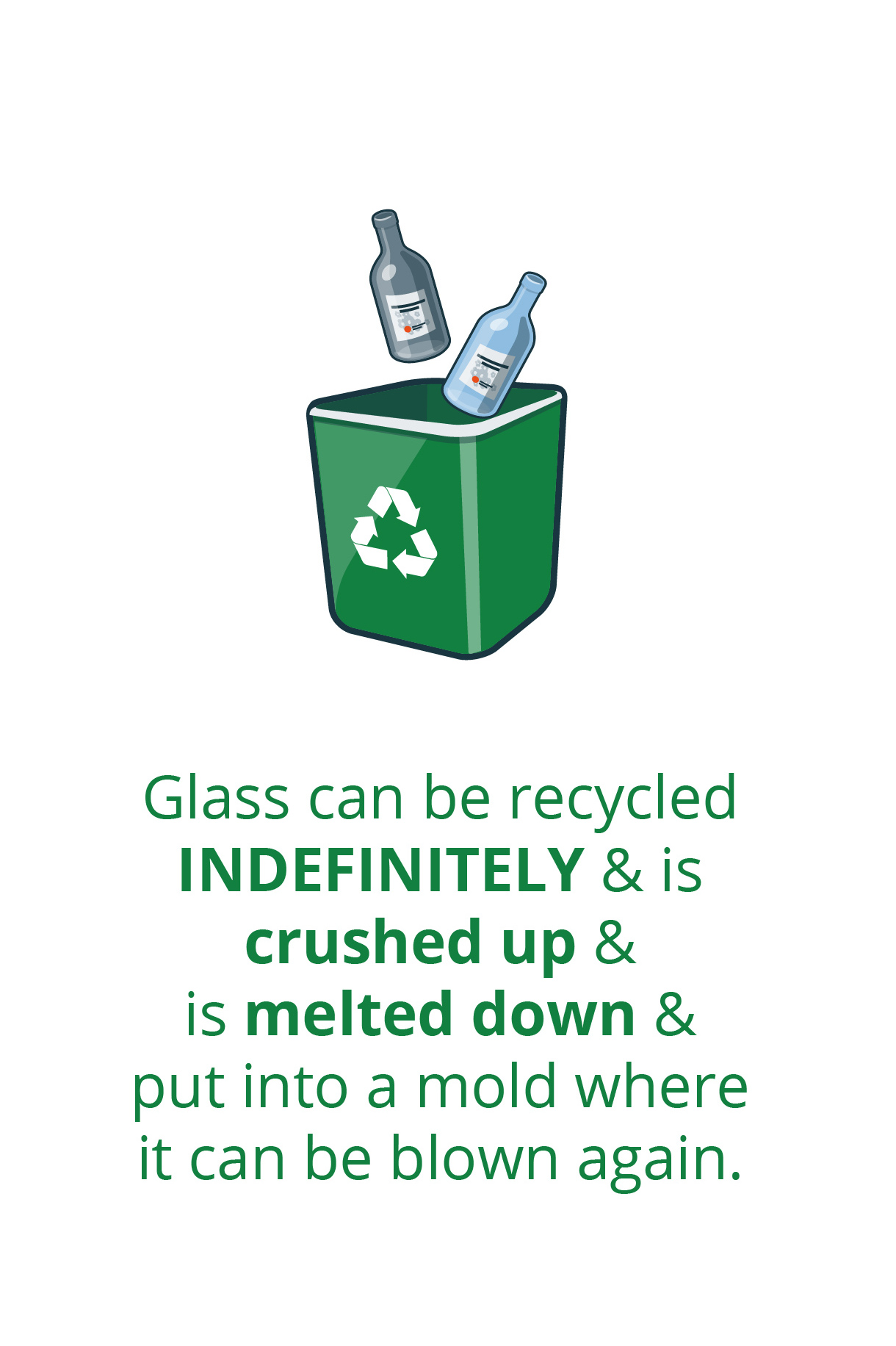 Glass recycling is the processing of waste glass into usable products. Glass waste should be separated by chemical composition, and then, depending on the end use and local processing capabilities, might also have to be separated into different colors. Many recyclers collect different colors of glass separately since glass retains its color after recycling. The most common types used for consumer containers are colorless glass, green glass, and brown/amber glass. Glass is ideal for recycling since none of the material is degraded by normal use.
Glass makes up a large component of household and industrial waste due to its weight and density. The glass component in municipal waste is usually made up of bottles, broken glassware, light bulbs and other items. Adding to this waste is the fact that many manual methods of creating glass objects have a defect rate of around forty percent. Glass recycling uses less energy than manufacturing glass from sand, lime and soda.
Every metric ton (1,000 kg) of waste glass recycled into new items saves 315 kilograms (694 lb) of carbon dioxide from being released into the atmosphere during the creation of new glass. Glass that is crushed and ready to be remelted is called cullet.